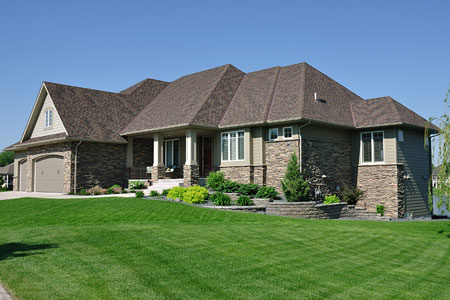 What We Do
Our past projects include both new construction and repairs/restorations. Occupied and fully operational job sites are never a problem. We specialize in construction defect as well as new construction. Have a leaking window, roof, or deck we can inspect repair and warranty our work! We also specialize in building restoration!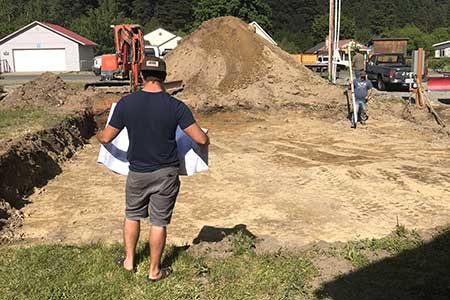 Working Together
We offer an end-to-end client experience that includes seamless communication, budgeting, staffing, on-site organization, and solid, quality handiwork every time. We will work with current construction/project managers and help in transitioning from other contractors.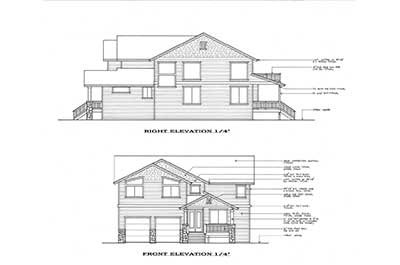 Is Your House Built To Code?
Did your contractor follow industry standards? We will work with you to identify manufacturer installation guides, relevant IBC codes, and check to see that things were done right. Our goal is to help ensure your home is built to code so you can sleep soundly at night. We have extensive experience repairing construction defects in siding, leaking windows, doors, and roofs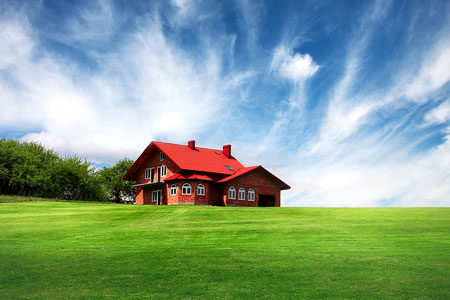 New Homes
We will work closely with homeowners and designers to build your dream home.
From condos to single family homes, we have the construction experience and the project management skills to make your new home a reality.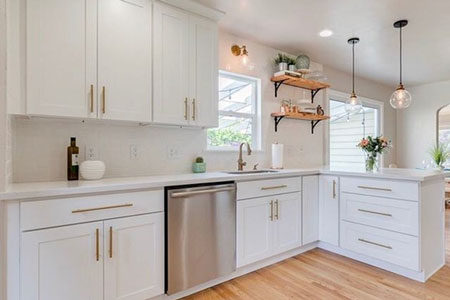 Ongoing Projects
Did that last contractor not work out and leave you with a partially completed project? With more than 15 years of experience behind us, we have the ability to step in, finish the job and make sure it's done right.
We specialize in retrofitting and removing load bearing walls
We are waterproofing experts. We can design a system for any situation so when it rains water pours where you want it to.
We perform water intrusion investigations and design a thorough scope of repairs that will eliminate water problems
We do in-house interior finishes, eliminating the need for additional contractors
We design and build decks from the ground up.
We started out fifteen years ago performing inspections for construction defects. We have the experience and expertise necessary to repair existing construction problems
Before and After Remodels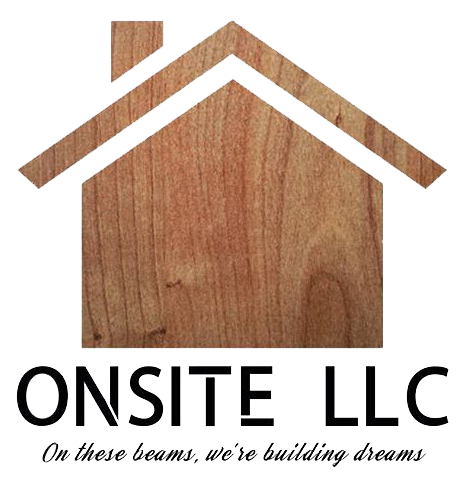 Testimonials
During the summer of 2015 I hired ONSITE LLC to redo a 40X13 deck at my home in Anderson Island WA. The project required a thorough evaluation of how best to provide a waterproof surface to the deck that serves as a roof for two rooms below.  I have been completely satisfied with the end result and can highly recommend ONSITE LLC.
On behalf of the River Valley Association Board of Directors I am pleased to write this letter of recommendation for ONSITE LLC.  In the Summer of 2014 after reviewing multiple contractors we selected ONSITE LLC to perform the repairs of 150 units including deck and siding repairs. They had to work under difficult situation and constantly went above and beyond their contract.  I highly recommend Gennady Kozodoy and his team at ONSITE LLC for all your construction needs.
This letter serves as a recommendation for ONSITE LLC.  I hired ONSITE LLC to repair major construction defects on two ocean front homes at Westport WA.  Mr. Gennady Kozodoy and his crew were professional, curious and knowledgeable in regards to the scope of work and clearly had the desire to execute the major repairs while keeping their clients well informed and satisfied.
During the summer of 2016 we selected ONSITE LLC to perform major repairs at the Le Chateau condominiums in Bellevue WA.  The management team from Onsite are true professionals in their industry, a professionalism displayed time after time throughout the entire project.  As the HOA president I would highly recommend ONSITE LLC for all construction needs, I know we will be in the near future.
I hired ONSITE LLC to remove a few load bearing walls at my home.  The crew was absolutely the best professionals I have ever used.  They went above and beyond and were extremely accommodating the changed their entire schedule to make sure my wife and newborn were not affected by the repairs.  They transformed my house into a home I am proud of.  I will be hiring them again and would highly recommend them.
I am writing this letter to help in selecting a contractor.  I am pleased to refer ONSITE LLC for all your construction needs.  I hired them to rebuild my front entrance and I have been absolutely impressed with their work and work ethic.  I would highly recommend ONSITE LLC for your next construction project
Roy Newton HOA president Le Chateau Condos